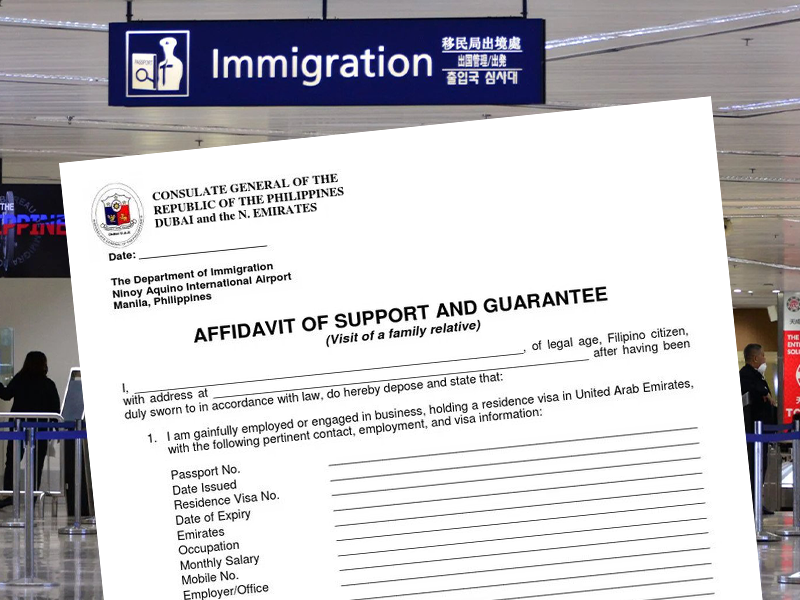 Affidavit of Support at PCG Dubai: Requirements and Procedures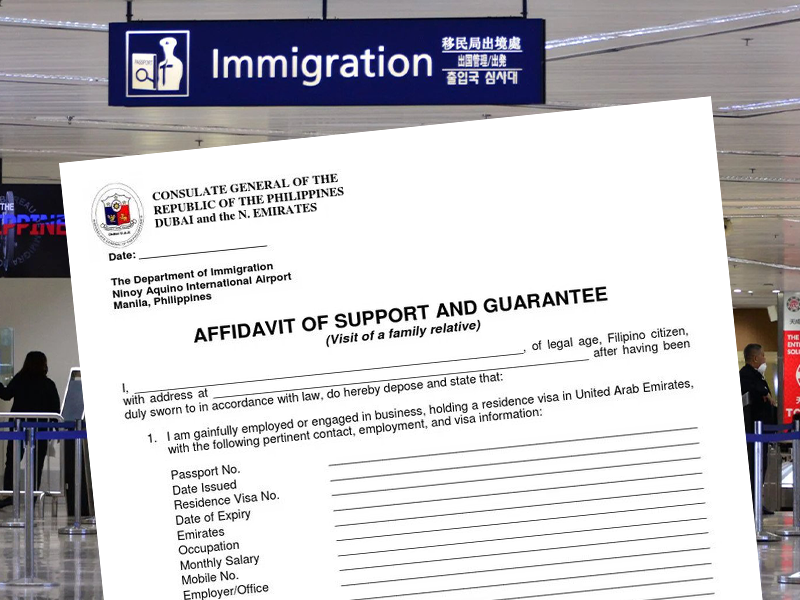 Filipinos living and working in Dubai, United Arab Emirates, often find themselves in the position of wanting to sponsor their family members to join them in the UAE. This can be a daunting process, as there are numerous requirements that must be met in order to ensure that the family members are able to obtain the necessary visas and permits to join their loved ones in Dubai.
What is an Affidavit of Support and Guarantee (ASG)?
The Affidavit of Support and Guarantee (ASG) is an important document required by Philippine immigration for Filipinos travelling directly to the UAE, especially for those who cannot establish their financial capacity. This document serves as a guarantee that a Filipino sponsor in the UAE will support and take care of their relative during their stay.
The ASG is authenticated by the Philippine Embassy or Philippine Consulate and is often a pre-requisite for processing visit visa applications for family member. The strict enforcement of this requirement aims to prevent trafficking in persons, illegal recruitment. and other related offenses, as many victims of illegal recruitment have arrived in the UAE on visit or tourist visas.
Eligibility
To apply for an Affidavit of Support and Guarantee (ASG) at PCG Dubai, you must be a Filipino resident in the UAE who wishes to sponsor a relative for a visit to the UAE. Below are the basic requirements for applicants:
Valid Identification Documents
- Passport, Emirates ID, Residence Visa
Proof of Relationship (within the first and second degree of affinity and consanguinity)
Financial Documents - Proof of financial capacity, such as bank statements or labour contract with an income atleast AED 10,000 (minimum to sponsor 1 person)
Tenancy Contract. A tenancy contract of the sponsor where the sponsored person will be staying during his/her visit in UAE. If the visitor will not be staying with the sponsor, ahotel reservation matching the duration of his/her stay in UAE is required.
Trade License of the Travel Agency who the visit visa of the sponsored.

How to Apply for an Affidavit of Support and Guarantee at the Philippine Consulate in Dubai
Pre-screening: All applications will undergo a pre-screening process to determine if the applicant meets the qualifications and if all the required documents are complete.
Online registration: ASG applicants are encouraged to register their application and upload their documents through the consulate's portal:
Affidavit of Support and Guarantee Online Pre-Assessment System (dfa.gov.ph)
Evalution: The submitted documents will be evaluated within three (3) working days, and qualified applicants will be notified of the confirmed appointment date via email. If additional documentation is required, the applicant will also be notified.
Appointment: On the day of the appointment, applicants are required to present original documents and submit duplicate copies.

Payment and Collection
Fees:
The fee for an ASG is AED 100 per document. Please make sure to bring cash as the Consulate's Cashier does not accept Card Payments and there is no available ATM nearby.
Collection Process:
Applicants will receive an SMS notification from PCG Dubai once their ASG is ready for collection.
Applicants can collect their ASG personally or authorize a representative to collect on their behalf.
To collect the ASG, applicants must bring their original receipt, valid ID, and authorization letter (if applicable)
Collection can be done at the Consulate's Authentication Section during designated hours.